Environment´s information
Camino de Santiago is a big tourist attraction on the environment of Obanos owing to, besides, through its term there is a small river from Roncesvalles that passes by Pamplona, this last itinerary has as main temple the octogonal hermitage of Eunate which facade is double in Olcoz, from where the traveller can get closer to see the awesome medieval enclosure of Artajona. Puente de la Reina is a big Jacobean center with its churches of Santiago and of the Cross, as well as its huge medieval bridge, and towards the West you need to stop in Cirauqui, and above all, in Estella. In the Northeast is the reservoir f Alloz with its nautical offers, and a little bit far away, the Natural Park of Urbasa and Andía. Likewise, to the Northeast the city of Pamplona highlights with all its wide offers (cultural, tourist, environmental, gastronomic and any kind of leisure)
Obanos
In the heart of "Camino de Santiago" between the awesome hermitage of Santa María de Eunate and Puente la Reina. The representation of the Mysterious of Obanos which belongs to a Jubilee legend is Party of Touristic National Interest. The locality highlights for its street´s beauty and for its houses, where we can watch its varied civil architecture, with gothic elements and big houses of stone cutting and brick. The house Muzqui highlights, from the XVII century, as well as the Tximonco, Clidoz houses and the old Peregrine Hospital. Its parish is neogothic.
Tours
Pamplona, Puente La Reina, Castillo de Olite, Hermitage of Eunate.
Activities
Hiking, cycling.
WHERE TO GO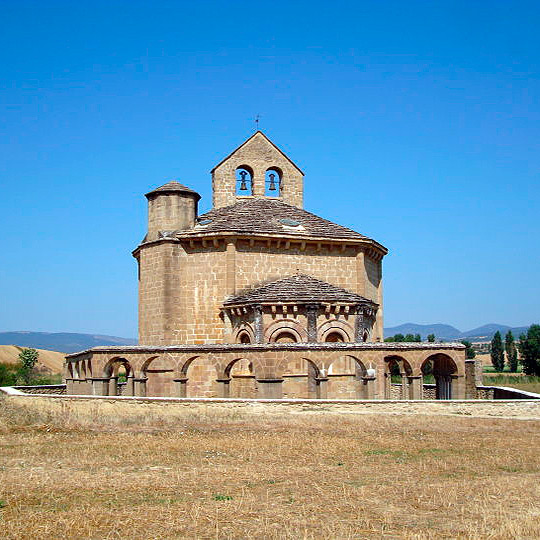 Santa María de Eunate
Enclave de primer orden en el Camino de Santiago Navarro, cerquita de Puente la Reina. Arte, religiosidad, historia y magia se concentran en su iglesia octogonal y claustro. Inolvidable para quienes l...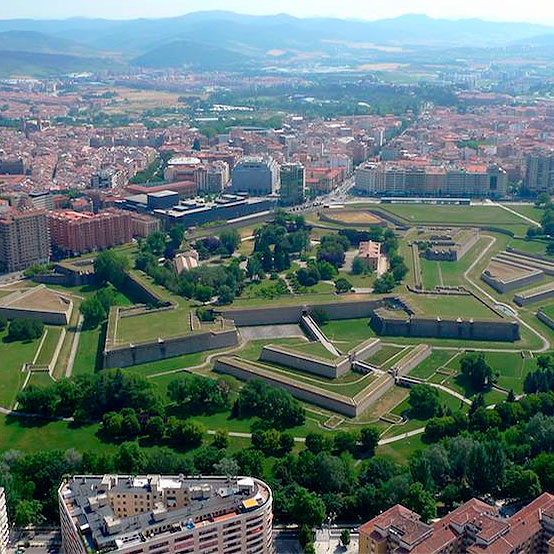 Pamplona
Pamplona invita a disfrutar pausadamente de sus parques y a callejear por su casco antiguo; invita a degustar su gastronomía y sus populares pinchos, regados con un buen vino, disfrutar de festejos ún...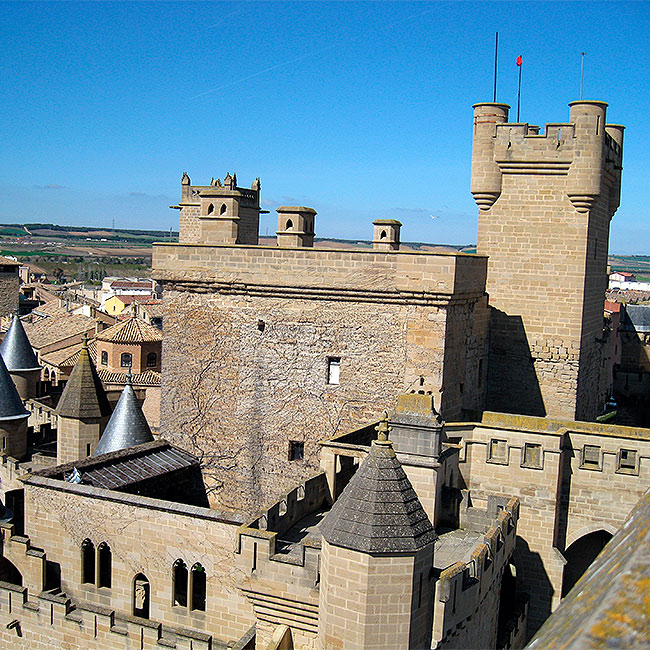 Conjunto medieval de Olite
Caminar por Olite es adentrarse en una trama urbana medieval fascinante en la que sobresale su gótico castillo palaciego con sus gruesos muros y torres almenadas. Caserones de piedra con sus blasone...
UPCOMING EVENTS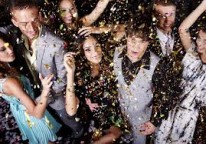 Nochevieja de Carnaval
En Pamplona, 31 de diciembre
El reloj marca las 12 campanadas. Ya es media noche y estos serán los últimos tañidos del año que termina. La tradición popular establece numerosos rituales para empezar con buen pie la nueva añada. A...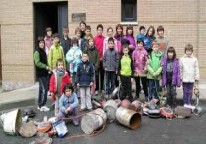 Calderos
En Lumbier, 5 de enero de 2018
La noche del 5 de enero se repite, desde tiempo inmemorial, la costumbre de arrastrar " Los Calderos" (botes de lata) por todas las calles de la localidad, produciendo un estrepitoso ruido que anuncia...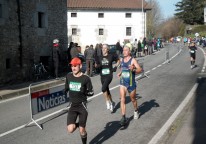 Cross Popular
En Betelu, 12 de enero de 2018
Una carrera donde pueden participar todos los corredores que quieran inscribirse, aficionados al atletismo de todos los niveles, sexos y categorías. La prueba absoluta del Cross Popular Araitz-Bete...